The neck begins to cover wrinkles much faster than the face, mercilessly betraying the true age of a woman. How to take care of neck skin to delay the appearance of aging signs in this region?
What contributes to neck skin aging?
Before we discuss proper female neck care, it is worth mentioning what factors are responsible for the appearance of unsightly lines, discoloration and sagging of the skin. There are at least several reasons for this. One of them is excessive sun exposure – intensive sunbathing without protective cosmetics is fatal for the skin condition of the neck, leading to the appearance of wrinkles and sun spots, as well as visits to a solarium
Many women don't realize that years of using perfume sprays (spraying them around the neckline and neck area) can also lead to unwanted discoloration. Perhaps surprisingly, neck wrinkles can be exacerbated by reading books in bed while lying down or using a smartphone every day – repeatedly looking down leads to wrinkling of the neck skin and the perpetuation of hollows (aka tech-neck).
Neck skin care principles – which cosmetics to use?
Many women spend much time taking care of their facial skin, completely forgetting about the neck skin, which also requires proper care. In order to delay the inevitable aging process of neck and décolleté skin care should follow basic skin care principles.
Women, who cannot give up sunbathing on vacation, should not forget about sun lotion or lotion. A high SPF factor (preferably SPF 30 or 50) is an absolute must-have for anti-aging prevention!
An essential cosmetic for daily use is a rich moisturizing cream such as one with hyaluronic acid, peptides and ceramides. Why are these ingredients so valuable? Hyaluronic acid provides deep hydration (binds water molecules in the dermis) and makes the skin more elastic. In turn, peptides improve firmness and density of the skin, reduce the appearance of wrinkles, and ceramides help strengthen its protective barrier.
What else can not miss in your cosmetics bag? Our neck will thank you with a beautiful appearance if we regularly use skin tightening serum, which can be applied under the moisturizer. What other ingredients should we pay attention to when choosing a cream for neck and décolleté skin? Effective anti-aging effects are provided by, among others
collagen,
elastin,
shea butter,
glycerine,
retinol,
caffeine,
linseed oil,
oat kernel extract.
Of course, cosmetic products are not everything. Salutary effects on the skin of the neck have a systematic massage, which improves the firmness of this area of the body, increases blood circulation and facilitates the removal of dead skin. Especially recommended is:
asian tanaka massage,
lifting facial yoga,
rose quartz roller.
Let us remember, that years of neglect of neck skin may cause that home care at too late stage of life may turn out to be insufficient. In that case, it is worthwhile to use the help of specialists. To improve neck skin tone and rejuvenate it, it is worth considering undergoing professional treatments at an aesthetic medicine office. Good results are given by IPL photo-rejuvenation, micro-needle radiofrequency, or mesotherapy with platelet rich plasma.
In summary, neck skin is extremely delicate and susceptible to damage – it quickly loses strength and elasticity. In order to plump up fine lines and wrinkles, lighten discoloration, and inhibit the formation of new ones, it is necessary to devote daily time to the care of this area, treating the neck with the same care as our face
With our tips, we hope you'll be able to unveil your neck and décolletage without reluctance and enjoy the youthful look of these areas.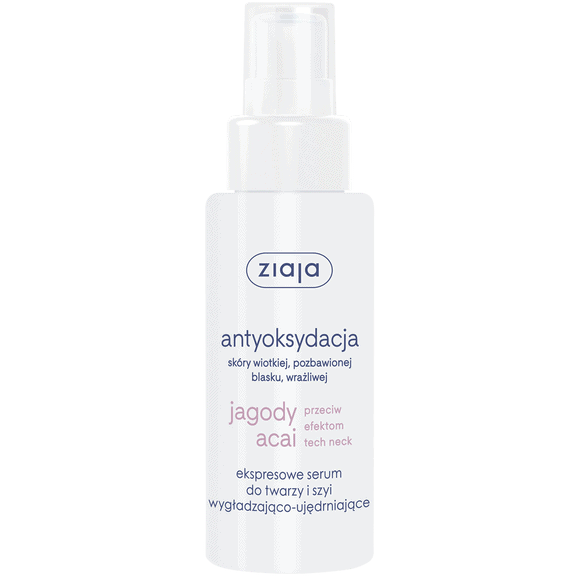 Read also: HOW DOES THE SKIN CHANGE WITH AGE?
Main photo: deagreez/ adobestock.com
Leave a comment