Thirtieth birthday is an important and special time in every woman's life. It is said that ladies then start to be more aware of their femininity and pay more attention to skin care.
Every birthday is important, but especially the thirtieth is a special anniversary in a woman's life. Admittedly, when you wake up with a "three in front" you are unlikely to encounter spectacular changes, and the daily routine will remain the same, but you can change your approach to many issues, reevaluate various issues. The body will no longer regenerate as quickly as when you were in your 20s, and a sleepless night after a wild party can leave consequences such as bruises under the eyes or swollen eyelids. Your complexion will look dull and not as fresh as it did a few years ago. So what should we focus on when caring for our complexion after 30?
30+ – take care of your skin
As you get older, you need to take more care to keep your complexion hydrated, which is the basis for good-looking skin. You also need to protect it from the harmful effects of external factors.
Start with a thorough cleansing!
Cleansing your face is the foundation of skin care, no matter what your age. One of the purposes of cleansing is to get rid of excess sebum and sweat, which can build up on your skin and clog it after a night out. Therefore, the most important thing you should do is to take care of your complexion from the inside out by staying well hydrated. Drink at least 2 liters of water a day and this will become your base in cleansing your complexion
A great way to externally cleanse your face is also to spray your face with thermal water, preferably in a spray. Thermal water contains a high concentration of valuable minerals and is an excellent product to soothe any irritation. You can also wash your skin with micellar lotion or hydrolate (flower or herbal water). It is worth to read the ingredients of cosmetics and avoid alcohol-based ones as they can irritate, especially acne-prone and allergy-prone complexions. After cleansing your face thoroughly, it is recommended to wash it with tonic.
Moisturizing your skin is also an important step in skin care
After thirty years of age, skin is not as elastic as it used to be, so a regular moisturizing cream may not be enough. That is why it is worth reaching for cosmetics with vitamin C, which is called the 'vitamin of youth' not without a reason. Creams with its addition will help to add glow to the skin and restore a uniform color, they also have a cleansing effect. Cosmetics with vitamin C are also recommended for people who want to reduce wrinkles, and women in their thirties already start complaining about the first furrows, especially on the forehead.
In the third decade of life it is also worth using sunscreens more often because the sun's rays have a very negative effect on the skin condition. Such a cream should be used not only on the face, but also on the neck and hands, because in these places the skin is thinnest and most exposed to the progressive aging processes. In addition to vitamin C, cosmetics for 30-year-olds should also have in its composition hyaluronic acid, vitamins A and E, as well as collagen and antioxidants.
Take care of your skin also at night
The night should be a soothing and regenerating time for your skin. After a long day your skin can be very tired. This is influenced both by external factors such as weather conditions, sun or wind, as well as for example make-up worn for many hours. That is why, after thorough makeup removal, you can, for example, make a compress of chamomile on your face. This is a great idea especially for tired eyes.
Before going to bed, apply a nourishing night cream, such as serum with retinol, which is a derivative of vitamin A and speeds up the skin renewal process. It's also a good idea to reach for an under-eye cream, as this is where the signs of ageing are most visible.
Don't forget to take care of your skin from the inside with a proper diet and supplementation.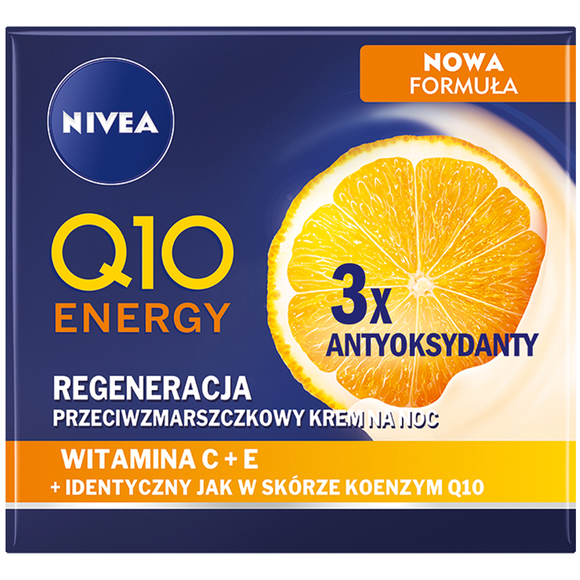 Read also HOW TO STOP TIME FOR YOUR HANDS? 3 EFFECTIVE WAYS
Main photo: Maksymiv Iurii/ adobestock.com
Leave a comment