As we age, the body goes through many metamorphoses, especially after pregnancy, the skin loses its firmness, the abdomen and legs may look a little different. However, this is no reason to worry. Here are some tips on what to wear when you are over seventy
Jeans and miniskirts
Jeans are very versatile and can be worn no matter how old you are. They go with almost everything and additionally shape your figure. Mature women will be more comfortable in loose jeans with straight or slightly flared legs, rather than in tight jeans. You should also choose models without holes or rips, but plain, preferably navy blue or graphite, with elastane for greater freedom of movement and higher waist to hide the tummy. It is worth trying on a few pairs and then make a decision.
Moreover, it is good to have in your closet cigarette pants 7/8 length and with slightly tapered leg, which are perfect not only for everyday, but also more formal stylizations. They give a lot of room for manoeuvre. They look great with flat shoes as well as those with heels or stilettoes.
Loose-fit jacket and cardigan
Loose-fit blazers and cardigans are not only a stylish addition to a look, but can also be used as an outerwear during warmer months. Ideally, they should be solid (even in a more vibrant color) so that many blouses and shirts can be matched with them.
Slimmer ladies may choose oversize cuts, while those with fuller shapes will be better served by fitted ones, with emphasized waist. A great trick is also rolling up the sleeves to the elbows, to show the forearms, which optically gives lightness.
Comfortable shirt
Shirt, especially white, is timeless and suitable for everyone. It can be worn with pants or skirts. There are many models available on the market – made of flowing fabric, longer, more or less slim-fit. They add class and nonchalance. Nothing stands in the way of styling the shirt a bit more by rolling up the sleeves or tucking it into pants.
Envelope and shirt dresses
Dresses are a very comfortable part of clothing. A great cut for mature women are two models – envelope and shirt dresses (of the submissive type) – made of soft materials and depending on your preferences – flared or pencil.
They allow to maintain the proportions of the silhouette, slenderize the neck, emphasize the waist, conceal wider hips or thighs. As for the length, it is best to the knees (those ending in mid-calf may shorten legs and thicken calves).
Underwear matters a lot
Even the best-tailored clothes will not look good if you do not take care of the right underwear. It is better to have two good bras than ten shapeless ones, which do not support breasts at all, especially those of large size. When breasts are in their place and beautifully gathered, the whole silhouette will benefit from it.
It is similar with panties. These, too, can be shaping, with a higher top, or seamless, so they don't show under your dress.
Wear these colors!
Colors brighten your complexion beautifully, add glow and freshness to your skin, and emphasize your eyes and hair color. Use various shades of red, pink, peach, navy blue, and neutral colors like sand, caramel, and cappuccino
Black, mainly in excess, may unnecessarily age you. You also need to be careful with gold jewelry, because it often happens that with age our color type becomes a bit cooler.
A classic handbag, or even two
In any case, let's not forget about stylish accessories, namely handbags. The choice is huge. It is good to have at least two models – an everyday shopper and a bit more classic and elegant one. Handbags can be smooth, toned, colored, patterned or in a very popular in recent months motif of crocodile leather. Scarves, preferably with geometric patterns, will also be a great choice. These can be tied not only around the neck, but also at the bag handle.
Moccasins and pumps
Finally, we still left footwear, which can be stylish even for mature women. Nowadays we have a huge selection of comfortable shoes on flat heels, which will certainly appreciate many women, because not everyone feels good on a height. Especially recommended are moccasins (both for everyday wear and formal outings), lords or half-shoes.
When it comes to pumps, there should also be no problem with their selection, because producers offer many models on a shapely stiletto or low stiletto heel, which look great and are comfortable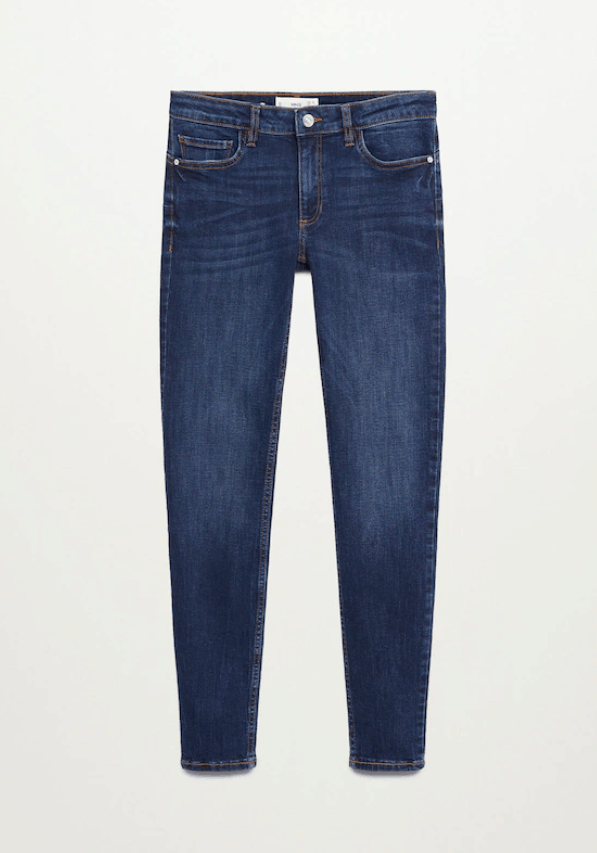 Read also WE SUGGEST WHICH MATURE FILM HEROINES YOU CAN TAKE FASHION INSPIRATION FROM
Main Photo: Karwai Tang/ WireImage/ Getty Images
Leave a comment