Persistent erythema, piercing blood vessels and even skin lesions – these are the problems that people with vascular skin have to face every day. Proper care can restore balance to the skin
What is the name of capillary skin?
The skin is very thin and delicate, sensitive to various external factors such as temperature, weather conditions, cosmetics, alcohol or strong emotions. This problem is more common in women due to the estrogen that affects the relaxation of blood vessels.
Blood vessels are shallow and have weak walls. The first sign is erythema (along with a feeling of tightening, burning, itching), then the so-called spider veins may appear (when the vessels widen or burst, usually around the nose, cheeks and chin), and even rosacea (here dermatological treatment is necessary). Proper strengthening of the skin and ensuring its proper protection through careful and thorough care are essential
Skin care for capillaries
Cleansing
Morning and evening cleansing is the absolute basis of skin care. Women with couperose skin should use only delicate cleansers with moisturizing and strengthening properties dedicated to their skin type. Cosmetics with panthenol, allantoin, plant extracts or B vitamins work perfectly. Do not use soap, alcohol and fruit acids.
Also, do not overdo the water temperature – it is best to use cool or lukewarm water. Dry your face gently, without rubbing it. We also do not use brushes, rough sponges or coarse scrubs, which irritate the skin and can damage fragile vessels. Enzymatic scrubs are ideal for couperose skin
Creams and sunscreens
On cleansed skin we can apply a mask or immediately a delicate cream or balm, whose task will be to seal the vessels. The composition should include: vitamin C, K, E, panthenol, vegetable oils, glycerin, horse chestnut extract, algae extract, arnica montana extract or rutin.
It is also important to apply sunscreen (in a cream or as a separate product) and to apply it every day(!) in the morning. An additional protective layer will also be created by a foundation
We should also remember to use an appropriate night cream to ensure skin hydration and regeneration.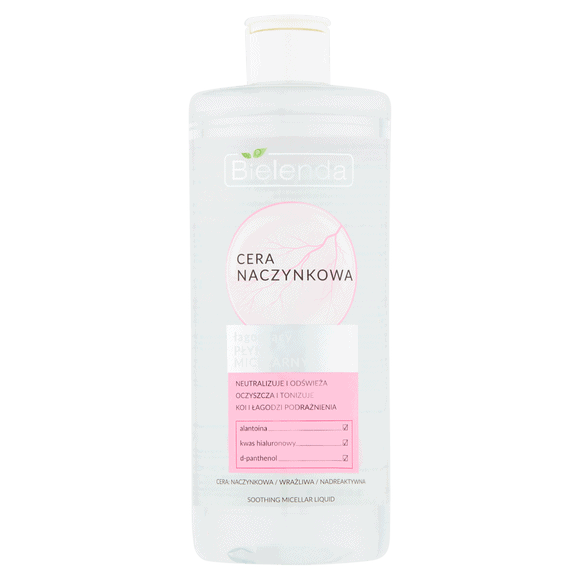 What should I avoid with couperose skin?
Skin care for capillary skin requires a systematic and conscious approach. There is not much room for experimentation or deviation here. It is therefore important to follow the advice given above. However, this is not enough. It is also necessary to avoid all external factors, which can aggravate the problem and worsen the condition of already sensitive skin.
The owners of couperose skin should avoid prolonged exposure of the face to the sun, use of sauna and solarium as well as long baths in hot water (all this causes dilation of blood vessels). They must also give up smoking cigarettes, drinking alcohol, strong coffee, energy drinks and eating very spicy food. Invasive aesthetic medicine procedures and excessive physical exertion are also not recommended
When it comes to cosmetic ingredients that have a negative effect on vascular skin, these include menthol, peppermint, ethyl alcohol, acetone, eucalyptus oil and propylene glycol or strong fragrances. Also inadvisable are all warming masks and the previously mentioned mechanical scrubs.
Read also: ADULTHOUS EAGLE – WE TELL YOU WHAT EMERGENCYCIRCUMSTANCES TO USE TO ENJOY A SMOOTH SKIN
Main Photo: Peakstock/ adobestock.com
Leave a comment